Summer School: AI for Bio-Medicine
The Leibniz AI Lab aims to build a community involving researchers from AI, biology and medical professionals, and more to address the shared questions in personalized medicine.
Together with Hannover Medical School, we invite you to attend the Leibniz AI Lab Summer School during 27 June – 1 July in 2022. 
The intensive one-week school brings eminent scientists from diverse domains to inspire and guide students and early career researchers.
The well-designed tutorials and hands-on sessions in data science, bioinformatics, and computational biology will cover introductory to advanced topics. We will have several keynotes to further inspire and showcase the opportunities and challenges in this interdisciplinary field.
In light of improving COVID19 situation, we plan this event to be hybrid, with priority to on-site participation.
Registration will open in Wednesday, 11 May and remain open until Wednesday, 15 June.
On-site registration: 300 €
Virtual registration: 100 €
On-site and virtual participation will be capped at 50 spaces each.
Morning and afternoon refreshments will be provided as well as lunch per diem per student.
More information about our summer school will be updated soon!
Contact Cameron Pierson or Sophie Schröder for inquires.
Confirmed Speakers
Student Ambassadors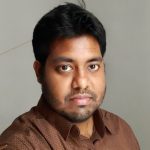 Soumyadeep Roy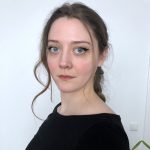 Johanna Schrader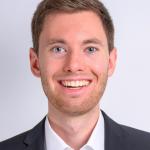 Jonas Wallat
Schedule
Basics of Molecular Biology for NextGen Sequencing (NGS)
Tutorial: Types of Biomedical Data/ Sequencing Protocols
Tutorial: Understanding RNA sequencing
Hands on: Basics of RNA sequencing
Keynote: Machine Learning in Gene Regulation: Simple Methods and Complex Data
Special Session: Compression of DNA Sequencing Data
Tutorial I: Semantic similarity and machine learning with biomedical ontologies
Good to know:
Hotels and Hostels in Hannover 
Schlafgut
Schaufelder Str. 11
30167 Hannover
https://werkhof-hannover.de/uebernachten/ 
Bed'nBudget City-Hostel 
Osterstraße 37, 30159 Hannover•0511 3606107 
https://www.bednbudget.de/city-hostel.html  
Hostel Hannover 
Lenaustraße 12, 30169 Hannover•0511 1319919 
 DJH Hostel Hannover International 
Ferdinand-Wilhelm-Fricke-Weg 1, 30169 Hannover•0511 12359080 
https://www.jugendherberge.de/jugendherbergen/hannover-301/portraet/  
 Hotel Boutique 030 Hannover City by INA 
Goethestraße 30, 30169 Hannover•0511 54304560 
https://www.centro-hotels.de/de/standorte/hannover/hotel-boutique-030-hannover-city.html 
 B&B Hotel Hannover-City 
Philipsbornstraße 2, 30165 Hannover•0511 21388320 
https://www.hotel-bb.com/de/hotel/hannover-city?utm_source=gmb&utm_medium=referral&utm_content=hannover&utm_campaign=yext 
 Mercure Hotel Hannover City 
4-star hotel 
Willy-Brandt-Allee 3, 30169 Hannover•0511 80080 
https://all.accor.com/hotel/1016/index.en.shtml?utm_campaign=seo+maps&utm_medium=seo+maps&utm_source=google+Maps 
 Mercure Hotel Hannover Mitte 
4-star hotel 
Postkamp 10, 30159 Hannover•0511 473900 
https://all.accor.com/hotel/5391/index.en.shtml?utm_campaign=seo+maps&utm_medium=seo+maps&utm_source=google+Maps  
 ibis budget Hannover Hauptbahnhof 
1-star hotel 
Rundestraße 7, 30161 Hannover•0511 2355570 
https://all.accor.com/hotel/3518/index.en.shtml?utm_campaign=seo+maps&utm_medium=seo+maps&utm_source=google+Maps 
Hotel City Panorama 
Münzstraße 5, 30159 Hannover•0511 89706015 
https://www.hannover-city-panorama.de/ 
DB offers a 9€ Ticket to use on all public transport in June: https://www.bahn.de/angebot/regio/9-euro-ticket
Summer School: AI for Bio-Medicine